Categories
Did you know….
Children with communication disorders are more likely to struggle with literacy skills. They often perform poorly in school, have difficulty understanding and expressing language, and have problems reading. These children have trouble reaching their true academic potential due to their speech and language disorders. In addition, these children tend to have issues with frustration and poor self-esteem and may be at risk for depression. Don't wait and hope your child will outgrow a communication problem. Early detection leads to early treatment. The earlier you get help for your child, the better.
To learn more identifying signs for speech, language, hearing, and voice disorders go to:
http://www.asha.org/public/Early-Detection-of-Speech-Language-and-Hearing-Disorders/#sthash.hhQAsCN7.dpuf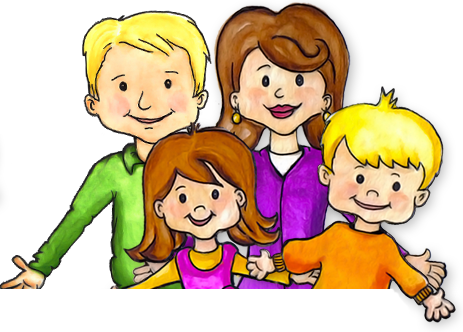 By Sarah M. Nissenbaum, M.A., CCC-SLP
Speech-Language Pathologist
You can use this app to help stimulate your child's language development (not meant to replace speech-language therapy):
"My PlayHome" is an interactive dollhouse app that, when used together with your child,  presents endless opportunities for early language development.
When giving directions, try using a variety of household nouns (e.g., "light switch," "refrigerator," "shampoo," "curtains," "rug," "closet"), verbs (e.g., "wash," "jump," "sleep"),  pronouns (e.g., "she wants to go outside," "brush his teeth"),  location concepts (e.g., "put the plate next to the stove," "check under the sink for the toilet paper"), sequencing concepts (e.g., "feed the fish before you turn off the light," "get the milk after you pour the cereal"), and quantity concepts (e.g., "get an empty cup," "pick all the apples").
The app can also be used to practice answering/asking questions, role playing social interactions, solving problems, making predictions, and more!
Consider making an appointment with an audiologist to have your child's hearing tested to rule out a possible hearing loss. Some hearing losses can begin months or even years after birth. Other signs to look for may include: a lack of attention to sounds (birth to one year), not responding when you call his/her name (7 months to one year), and not following simple directions (1-2 years).
(ASHA) Go to http://www.asha.org/public/Early-Detection-of-Speech-Language-and-Hearing-Disorders for more information.